Temperature Measurement and Screening System
Part of the Uniview Heat-Tracker series, the UNV TIC600 is an automatic thermal temperature measurement and screening system. The blackbody camera works in conjunction with the thermography camera, allowing it to measure temperature with accuracy up to ±0.3°C. The system is able to track and monitor multiple targets in real-time and triggers an alarm when it detects an abnormal temperature, with 99.7% accuracy. The use of this UNV temperature monitoring system can help in many establishments like schools, offices, receptions, medical, dental practices, hotels, restaurants, retail and many more.
- Overview/Visible light (1920 x 1080, 3.8-16mm) + Thermal (384 x 288, 18mm)
- Simultaneous display of visible and infrared thermal imaging with temperature
- Measurement accuracy up to ±0.3°C
- Real-time thermal imaging, multi-target automatic temperature measurement
- Automatic capture when the alarm is triggered to provide evidence after the event
- Automatic calibration of body and surface temperature to make temperature measurement more accurate
- Screen up to 100 people per minute
All dimensions are in millimetres (mm)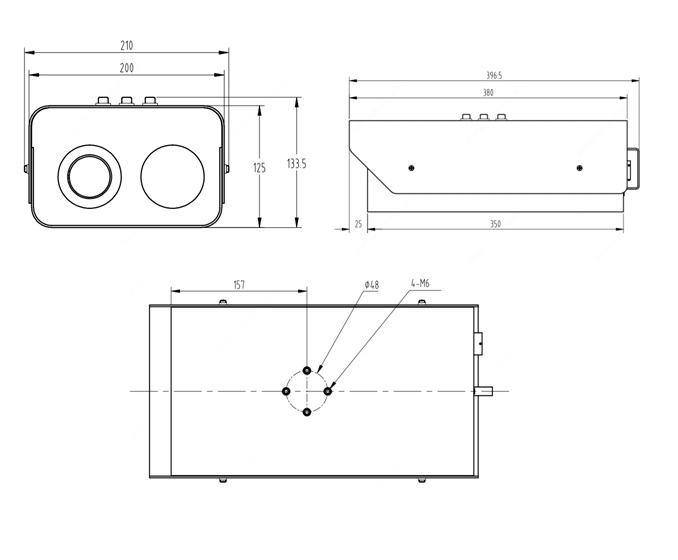 Click the link below to download a PDF copy of the product specification for the Uniview (UNV) Temperature Measurement and Screening System

TIC600 Product Specification (PDF)
Click the link below to view and download our guides and manuals, including how to set up the mobile apps, using the CMS software and how to back up footage.